Contact Us
Back to Top
Power-related issues are becoming more difficult and expensive to solve. Load growth exerts pressure on existing systems and aging infrastructure, causing frequent outages and reduced power quality. Rising energy costs and cybersecurity concerns can jeopardize your operations.

Regardless of the issue at hand, solving today's challenges requires careful consideration before implementing new generation or distribution capital programs. With the many new solutions available to choose from, you are now faced with a critical decision: select a conventional "wired" approach or respond in a non-conventional way. Even with dedicated in-house resources, arriving at a conclusion can be an uncertain and time-consuming process. You can evaluate these big decisions more efficiently by working with an experienced partner who can thoroughly vet your problem, offer an expanded menu of options designed specifically for you, and walk you through every step in the process.
Case Studies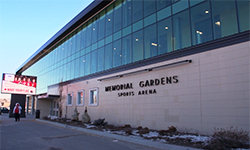 North Bay Hydro
A microgrid providing a resiliency hub and refuge to a Canadian community.
Watch Video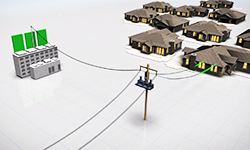 City of Field Microgrid
An energy storage-backed microgrid providing support to a remote community during outages.
Watch Video