Regulator Bypass Switches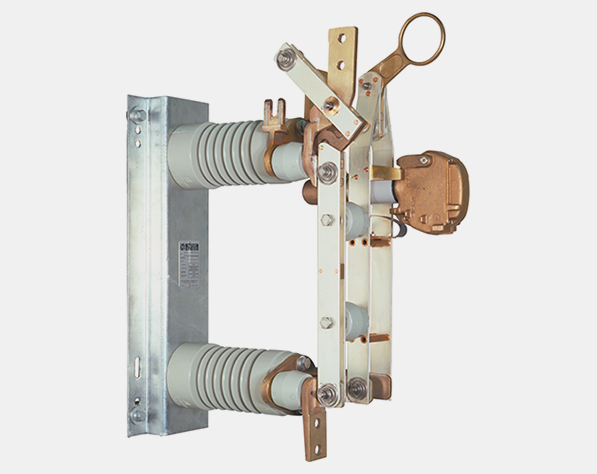 Regulator Bypass Switches
Type XL (sequenced) and Type NL (non-sequenced) for outdoor distribution, 14.4 kV and 25 kV
S&C Regulator Bypass Switches are station-type devices used to bypass and isolate voltage regulators for maintenance
Back to Top
S&C Regulator Bypass Switches are used to bypass and isolate voltage regulators for maintenance. They're also suitable for bypassing and isolating other devices, such as the current transformers of primary metering equipment. These switches feature a no-external-arc interrupter for breaking the magnetizing current of the regulator.
S&C's Regulator Bypass Switches are manufactured in accordance with a quality system certified to ISO9001:2000.
Regulator Bypass Switches are available in two versions:
Type XL, which provides built-in mechanical interlocking, sequencing, and synchronization, and
Type NL, which performs the same functions as Type XL but requires that the operator provide the sequenced operation.
All blades are of double-member hard-drawn copper construction. Silver-to-silver contacts are utilized at all current-transfer points. Stainless-steel or beryllium-copper loading springs behind the contact areas of the blades keep the contacts under constant pressure, and provide smooth, positive wiping action during opening and closing.
Regulator Bypass Switches are available with a choice of Cypoxy™ or porcelain station post insulators
Types XL and NL Regulator Bypass Switches are available in the following ratings:
50/60-Hz Ratings
kV
Amperes, RMS
Nom.
Max
BIL
Continuous
Momentary, Asymmetrical
14.4
17.0
110

♠

30 000
25
27
150

♠

30 000
♠ 600 amperes for Type XL, 1200 amperes for Type NL.
Type XL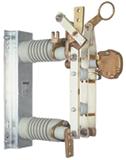 Type NL